Matelas Princesse has recently opened its doors to the public. We have a showroom with more than 20 floor models to choose from: soft, medium, firm and everything in between. We'll show you what goes into your mattress, if you want, we'll even make it in front of you, that's something no retail store can do, we can because we're the manufacturer. And because we're the manufacturer, our prices will always be lower than that of a retail store.

Sleep matters to us, keeping you satisfied matters to us even more, mainly because we don't want to deal with the headaches of changing your mattress five times, we'll try to get it right the first time by listening to what you want, looking at your body type, and using high quality components in your mattress: high density foam, springs made with real steel, and NO POLYESTER FILL. (Inexpensive polyester fills are the worst component in the mattress industry, they will make a mattress look fat and puffy, but it won't last more than a year) If, however, you're still not comfortable on your mattress, we will work with you to make it right and get you sleeping properly—We Promise, all we ask is that you listen to the advice we give you, and to tell your friends we gave you great service. Sleeping is important, the health benefits are numerous, our mattresses will make you want to sleep and make you healthier while doing it.

All mattress stores claim that they'll find you the 'right' mattress, the problem with that is, what feels right at the store isn't necessarily what right for you and your back 365 days a year. We will be honest in our assessment: if your body type doesn't 'fit' the mattress you like during the 10 minutes you lie on it while choosing, we'll tell you: There are mattresses for Sumo Wrestlers and there are mattresses for Ballerinas, we have no problem pointing out which one you resemble most and which mattress suits you the best.

We stand by our mattresses. None of our components are imported from China, they are all made here in Canada, or the U.S.; as a result, our mattresses are fully and confidently guaranteed.

Have any questions? Call us, a real person will answer the phone: no voice recorders or answering machines.

Si la qualité de votre sommeil vous importe peu et que le type de matelas sur lequel vous dormez n'a aucune importance pour vous, ne faites pas appel à nous. Adressez-vous ailleurs. Aussi, nous ne pourrons vous dire par téléphone combien coûte un matelas. Tout dépend de sa taille et de sa qualité.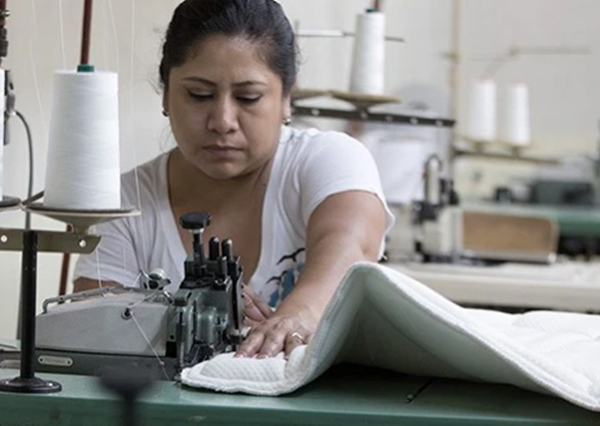 Our History
Matelas Princesse Ltd. has been manufacturing high-quality mattresses for over 35 years. Based in Montreal, Matelas Princesse was started by Domenico Lisi, it is now being operated by his son, Sandro Lisi. Matelas Princesse is a leader in mattress innovation, and research and development within the sleep industry. They sell to retail stores throughout Montreal and Toronto, and supply countless industrial and commercial mattress for hotels, hospitals, as well as various other institutions. All of the mattresses made at Matelas Princesse are made entirely in Quebec with local components.
Standards
Having been in the mattress business for close to 40 years, we know it isn't easy shopping for a good mattress. There are too many choices and too many opinions. The most important function of a mattress is that it needs to keep your back straight. Comfort is important, but support is more important in the long run, both for your health and well being. The products we use in manufacturing our high-end mattresses exceed industry standards.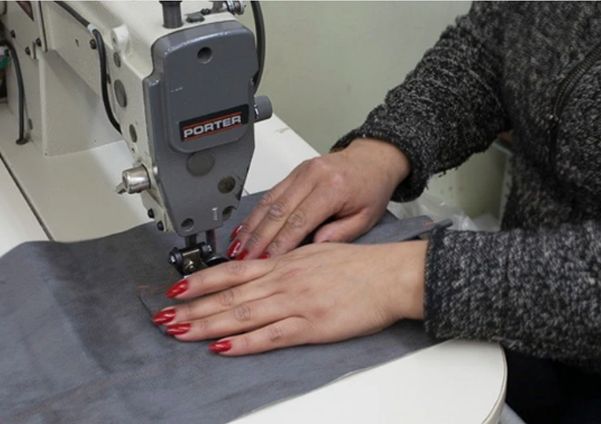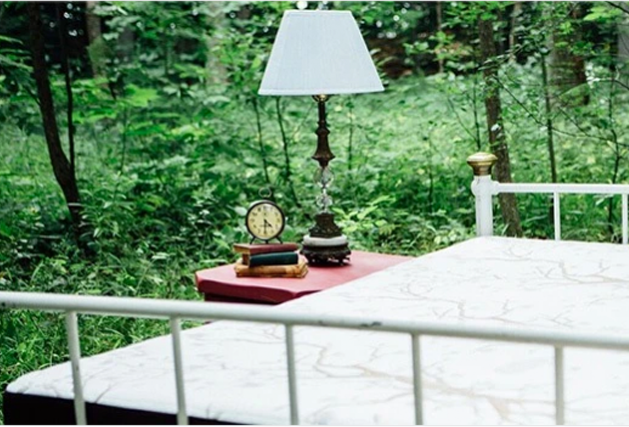 Environmental Responsibility
Matelas Princesse est engagée dans un partenariat avec Recyc-Mattresses, une compagnie basée à Montréal. Recyc-Mattresses recycle les vieux matelas en les réduisant en matériaux de base : le métal, le coton, le bois, le feutre, la mousse polyuréthane et le tissu sont envoyés à d'autres compagnies et sont ainsi réutilisés. Le métal se ra fondu, la mousse sera ébréchée et transformée en sous-tapis, le bois tourné en paillis, etc.
For us, it is important to keep mattresses out of landfills. It is also important to prevent old mattresses from being scavenged, covered in new fabrics and then sold "at a discount". Recycling your old mattresses and bed frames is a money expenditure that we are committed to paying in order to avoid pollution of our environment.
OUR STORE
11700 Phillippe PannetonR.D.P, MontrealH1E 4G4
lundi  vendredi- 8am 16:30
Saturday-9:00h - 13:00h
Sunday -Fermé